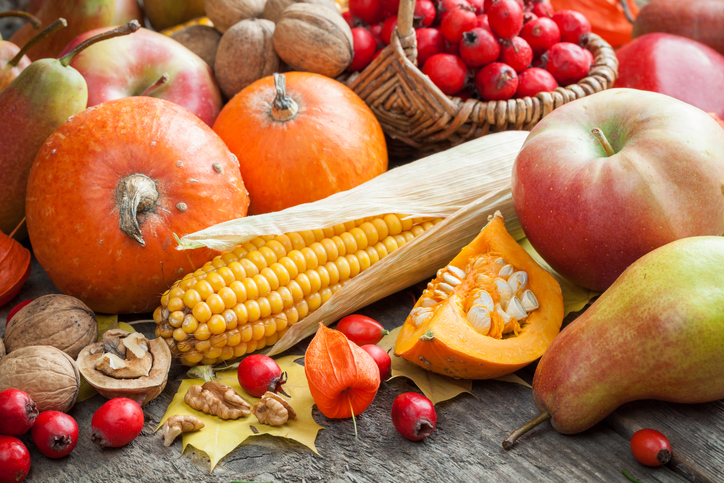 The summer is not officially over (the first day of fall is September 22nd!), but the start of September usually signals the beginning of fall produce. Produce may not seem to be abundant in the fall months, but it is actually a great time of year for some of the most nutritional fruits and veggies! Much of the produce available this season is high in fiber and full of vitamins and minerals. Plus, it's versatile and easy to eat! Take a look at all of your options below and try some of our suggested recipes.
Fall fruits:
Apples, figs, pears, grapes, passion fruit, pomegranate, carrots, grapes, cranberries, persimmons, guavas, date plums
Fall vegetables:
Cabbage, Brussels sprouts, parsnips, rutabaga, squash, potatoes, sweet potatoes and yams, kale, cauliflower and turnips
Try some of these tasty fall recipes!
Oven-roasted vegetables

Skillet bruschetta with beans and greens

Baked apples

Pumpkin Chili

Fig Almond No-Bake Energy Bites

Cauliflower & Couscous Pilaf

Braised root vegetables and cabbage with fall fruit
Original Source: http://blog.healthadvocate.com/2017/09/fun-with-fall-produce/